Marshall County Green Drinks is part of a worldwide network of local folks who meet to share their passion for a greener, more sustainable world. Maybe you work in ecology, run an agency or non-profit, or volunteer at the nearby state park: whatever your level of experience, if you are interested in environmental stewardship, you are welcome.
We meet monthly, but you are under no obligation to attend that often–just come when you can and bring a guest if you like. Green Drinks is not an organization. It's simply a way to make new friends with common interests and take a break from busy jobs and responsibilities.
Some of our recent venues have included Moontree Studios in Donaldson, Opie's Deli and Brass Rail in Plymouth, and the LakeHouse in Culver.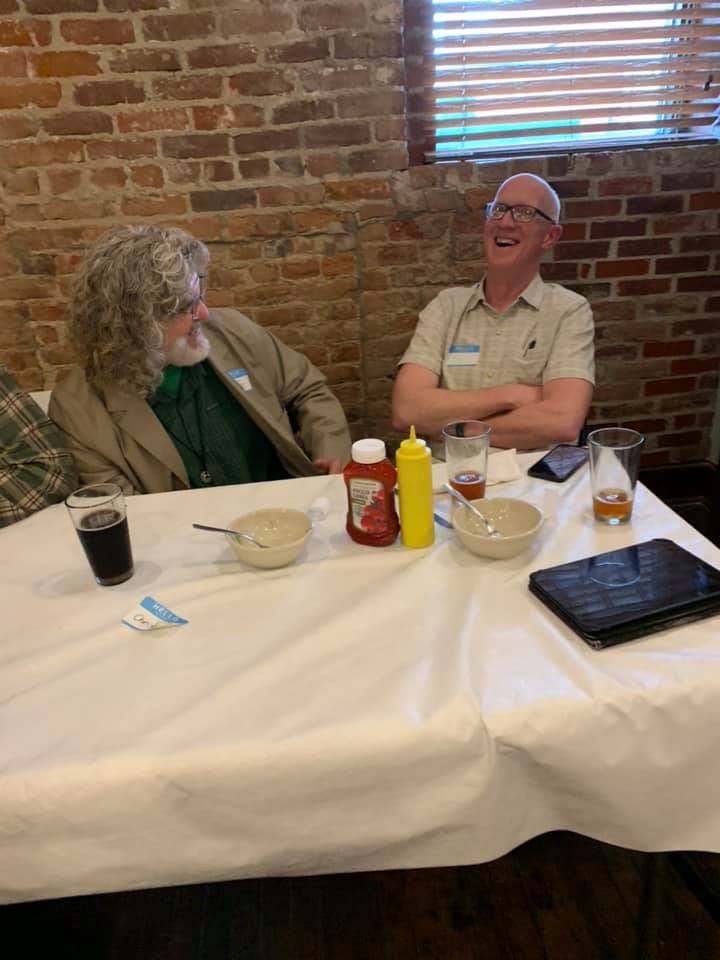 Marshall County Green Drinks meets every 3rd Thursday from 6:00-8:00 p.m. Our venue changes every month, so for more information on the latest gathering, check out our Facebook page! 
If you would like to know more about the worldwide reach of Green Drinks, check out their website!